Asuntoverstas has been renamed Premico
PRESS RELEASE November 2016
Asuntoverstas is now called Premico. Premico has acquired RealCase Oy and its businesses. Through a fund co-managed by Premico and Auratum, approximately 1,600 affordable rental apartments are being built in Finnish growth centres by 2019.
A NEW NAME FOR AN EXPANDING BUSINESS
Premico has acquired RealCase Oy and all of its current businesses. "Together with RealCase's superior services in the development, management and construction of building renovation projects, we will be able to serve our customers in demanding construction projects even more extensively than before," Premico CEO Janne Vaula explains.
"As a result of the merger, we're reorganising and streamlining our businesses – it's also why we've changed our name."
NEW INVESTMENT FUND TO BUILD AFFORDABLE HOUSING
Over the past five years, Premico has completed the construction of over 1,500 apartments for its clients; for the next three years, we're due to complete in excess of 2,000 more. Our goal is to create new ways of investing in the housing market – and to be the first to roll out new housing investment products in Finland.
"In 2014, we saw that the traditional investment funds in the non-subsidised rental market in Finland were no longer the way forward. We're now focusing on the construction of subsidised ARA housing, with an aim of building approximately 1,600 affordable rental apartments in Finnish growth centres by the year 2019," states Vaula.
The investment fund is a joint venture by Premico and Auratum Kiinteistöt Oy. Investors include trade unions, universities, mutual pension insurance companies, as well as private trusts. As well as sharing a strong interest in social responsibility, all our investors share long-term outlooks and moderate target returns. It is felt that the lack of affordable housing has a negative impact on the movement of labour, and as a result, on the growth of the economy as a whole.
For more information:
Janne Vaula
Premico Group Oy
CEO
p. +358 40 072 8481
janne.vaula@premico.fi
-BACKGROUND-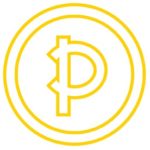 Premico has been the trusted partner of real estate investors since 1963. The Premico Group consists of the parent company Premico Group Oy, Premico Consulting Oy (housing development and construction), Premico Advice Oy (real estate investments and financing advisory), Premico Invest Oy (investment and private equity funds, joint ventures), as well as Asuntoverstas Oy (management of rental apartments). Premico has offices in Helsinki and Turku, and employs more than 30 real estate professionals.